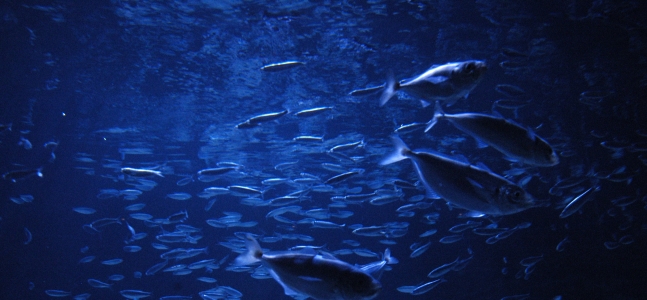 Growth has stalled in the European aquaculture industry, largely due to a shortage of staff with the right knowledge, skills and qualifications. If unaddressed, despite a growing demand for fish products globally, Europe could fail to grow its market share. 
BlueEDU will determine how receptive the education system and aquaculture industry are to aquaculture vocational education and training (VET) innovation and the harmonisation of qualifications. With a high dependency on marine cage based rearing systems and technology, the 12 partner countries face many of the same skills development challenges, irrespective of the different fish species farmed in northern and southern Europe.
Through a combination of intensive engagement, demonstration and dissemination activities, influential industry members and VET providers, will be informed and enthused, motivating them to respond to subsequent VET 'supply and demand' surveys, overcoming the common problem of poor response rates. This Lot 1 project will define the evidence base upon which future strategies for aquaculture VET innovation and collaborative delivery can be based.
European level occupational definitions will be developed for high priority occupations, such as 'cage farming fish husbandry operative', to produce a competence map that can complement EQF qualifications levelling, making VET more transparent and enhancing mobility, anchored by shared occupational definitions.
The current VET supply will be evaluated, including formal and non-formal VET, to identify good practice for demonstration and sharing. The most successful VET practices, including ICT enabled learning, will be demonstrated to industry, raising awareness of the potential impact VET innovation could have on aquaculture work based learning and qualifications.
The outcomes of the supply and demand analysis will be disseminated to stakeholders, supported by a proposed action plan for future 'aquaculture VET Innovation and the harmonisation of qualifications', catalysing a new Strategic Alliance between northern and southern European aquaculture interests and their VET sector.
This project has been funded with support from the European Commission. This publication reflects the views only of the authors, and the Commission cannot be held responsible for any use, which may be made of the information contained therein.