What is working in the classroom?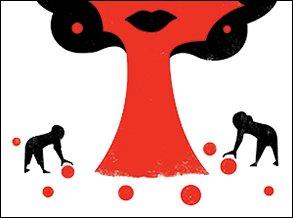 After visiting 200 schools in 50 states, Ted Dintersmith highlights what makes students shine. He is a venture capitalist that has devoted his energy and funds more recently to help schools rethink education.
---
He recognized that machine intelligence is racing ahead, wiping out routine jobs, and reshaping the competencies students will need to thrive in an innovation era. Yet, the test-driven education system seems to prioritize low-level skills, rather than creativity, curiosity, and audacity—all of which are critical. Absent profound changes in our schools, children's futures are in jeopardy.
He listened to and learned from thousands of teachers and students across the full spectrum of America's classrooms—public, charter, and private; urban, suburban, and rural; lowincome to wealthy districts. He points out that transformational teachers are those who help their students develop four important areas of expertise, which he calls the PEAK principles:
Purpose. If students are going to stay engaged, schoolwork has to be meaningful and connect to real-world initiatives.
Essentials. The most important strengths students must develop are those they cannot learn by taking a test: creative problem-solving, communication, critical, analysis, collaboration, citizenship, and character. 
Agency. Students should have room in the classroom to grow into self-directed young adults. This starts when teachers let students own their learning, evaluate their academic progress, and explore specific interests.
Knowledge. Students master what they study by applying their learning to real-life situations and teaching other students—the ultimate forms of accountability. Theirknowledge should be deep and retained, not crammed into short-term memory
The full article by Ted Dintersmith in the Education Week, April 30, 2018, is available  here.