UK: Teach 'problem solving'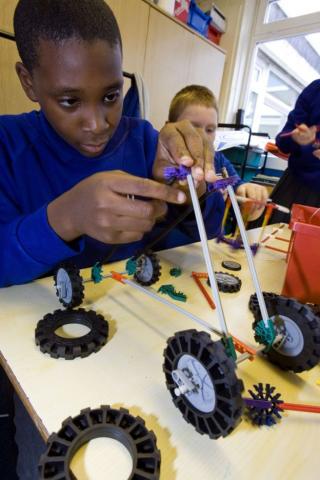 Teach 'problem solving' to produce engineers, schools urged. Schools should focus less on "subjects" and more on teaching problem solving skills, say engineers in a report. 
---
A focus on "playful experimentation" could boost learning throughout UK schools, says the Royal Academy of Engineering. It could also instil a passion for engineering and help "overcome our current lack of engineers", it adds. The report also urges professional engineers to dedicate some of their time to working with pupils and teachers in schools. "It's an open call for engineers across the world to become involved in education," said Prof Lucas, director of Winchester's Centre for Real-World Learning.
Overall, the report found improvements, not only in science and maths, but in pupils' artistic abilities, communication skills and confidence. It calls for more:
Support and training for teachers in bringing engineering into the curriculum
Research on developing an engineering focussed curriculum
Consideration of how best to engage engineers in education
You may read the full BBC news article written by Judith Burns here.
31.3.2017