Successful Aquaculture Conference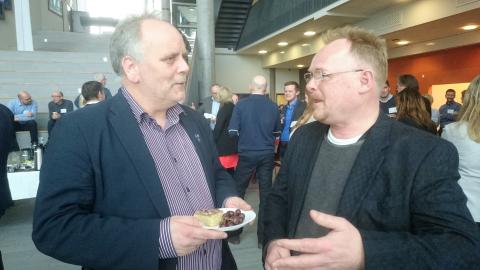 The Minister for Fisheries, Per Sandberg, visited the 2017 Aquaculture Conference at Sistranda, Frøya.
Dag Willmann, the leder of the regional Guri Kunna vocational education and training center, met the minister and explianed how the school apply EU funding to improve their vocational training programs within fish farming. 120 people attended the conference, which was hosted by the Guri Kunna school.
The conference was organized during the two days 20-21.3.2017 and addressed how fish farming may support sustainable growth and local creation of new jobs and activities. The program consisted of lectures and discussion with stakeholders at the national level, including participants from the aquaculture industry, research organizatons like SINTEF, NTNU, seafood industry and politicians from the Norwegian Parliament.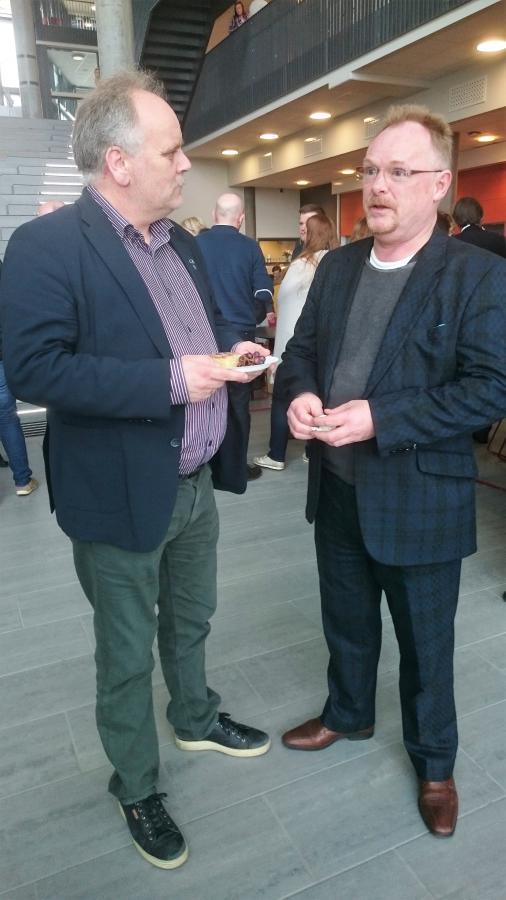 Dag Willmann and Per Sandberg.
21.3.2017